Minecraft Pocket Edition – Mods, Multiplayer, Texture Pack, Skins, +PC
Requirements: Variable with devices
Overview: Imagine it, build it. Create worlds on the go with Minecraft – Pocket Edition.
All download have 18 mirrors, have fun!:) Mods tested on SGS+.
More Information:
Code:
https://play.google.com/store/apps/details?id=com.mojang.minecraftpe
Download: 18 mirrors!
PMC v0.4.0: m040.apk (5 MB)
PMC v0.4.0 Modded(Anti-Fog, 8 hotbar): minecraft-modded-antifog-hotbar.apk (5 MB)
PocketTool: PocketTool-1.5.8.apk (105 KB)
+PC v1.3.2: DarowsMinecraftInstaller1.3.2.zip (46 MB)
Mods: 18 mirrors all!
Deadly snowballs:
Snowballs deal 127 hearts of damage when it hits a mob.
Download: deadlysnowballs_patch_0.4.0.zip (151 B)
Smooth Lighting Unlock:
Unlock Minecraft PE's smooth lighting, which was originally based on MrMessiah's Ambiance Occlusion mod.
Download:
QuickPatch Gist ID: 3682058
QuickPatch raw: https://raw.github.com/gist/3682058/smoothlighting.json
PatchTool PTPatch: smoothlighting_patch_0.4.0.zip (205 B)
Anti Fog:
Download: Anti-Fog.zip (358 B)
After:

Before:

More Hotbar Slot: (5-8)
Download: MoreSlot.zip (630 B)
Elemental Explosions:
Destroyed blocks gets changed to a different block instead of air.
Inspired by http://www.minecraftforum.net/topic/1439659-elemental-tnt-mod-for-pe/ .
QuickPatch Gist ID: 3682058
QuickPatch raw: https://raw.github.com/gist/3682058/elementalexplosion.json
Enter any block ID in hex – A for lava, for instance.
PTPatches: elementalexplosion_patch_0.4.0.zip (612 B)
Lava, Water, Bedrock, Glass.
Enjoy. If you want another variation, open the .mod file and replace the last byte with the hex value of the block you want.
Video by ChrisMCMine:
http://www.youtube.com/watch?v=1xzgT1BvyEc&feature=player_embedded
How to install Mods: PocketTool
Download your favorite mod, unzip it if necessary.
Connect device to computer as a Mass Storage Device.
Move all your .mod files to /sdcard/Android/data/com.snowbound.pockettool(.free)/Patches
Open PocketTool, go to ToolKit > Patch Mod
Hold down on the name of the desired patch and click "Patch of course!"
Menu > Apply Changes
(WIN ?)
Undo a patch:
Hold on a previously used patch, click "Undo"
Menu > Apply Changes
Soon:
TNT no drops, Extra TNT Power, Everlasting TNT, Faster Water Current, SuperJump, Anaglyph etc.
Texture Packs:
OsCaraft v1.7.5: for v0.4.0
Download: OsCaraft 0.4.0v1.7.5.zip (918 KB)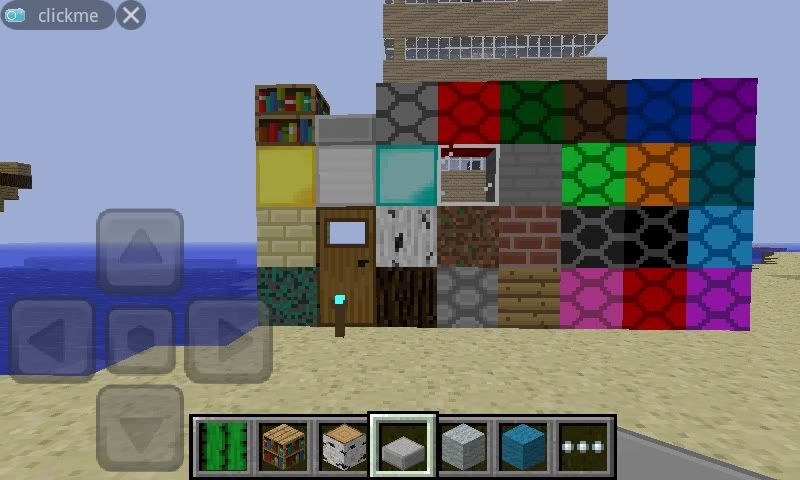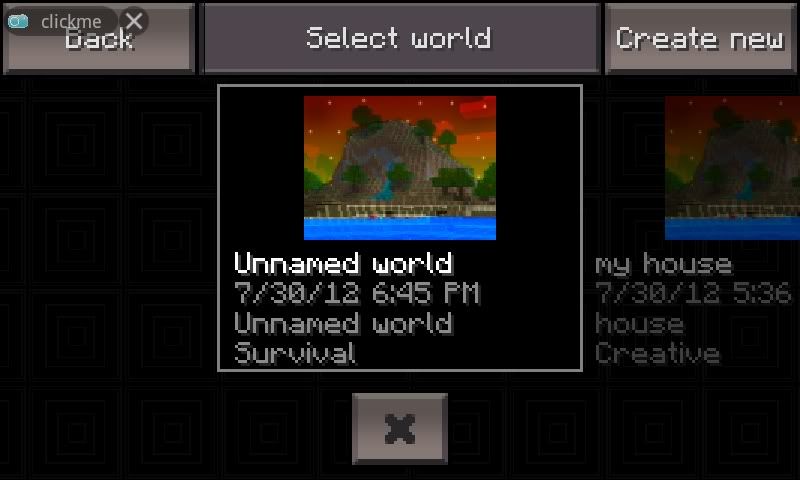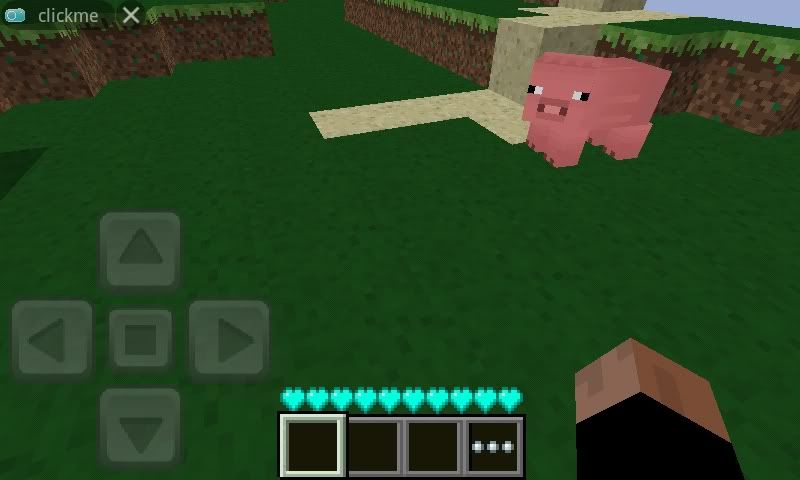 [/spoiler2]
Moontrain's Lucid Pack (x16): for v0.4.0
Download: Moontrain Lucid Pack_0.4.0.zip (837.8 KB)
R3DCRAFT (x512?): for v0.4.0
Download: R3DCraftPe.zip (4.64 MB)
Servers: Use PocketTool for Patch IP.
MCPE Infinity
Redj101MCPE
Godcraft 121.218.67.219
Sasuke'S Server 75.83.100.149
More server here.
Seeds:
SamBlue: Awesome overhang if you go straight foward from spawn.
nyan: Lava everywhere!
theelderscrolls: Spawns you in an incredibly mountainous biome.
NGC: Biggest mountain ever in pe.
marianas: Gives you a sea trench biome.
y: Gives you valley mountain biome.
infinity: Similar to elder scrolls with lots of interesting mountains and archways.
Tutorials:
Make a simple Minecraft PE mod
How some unlocks are made
How to Download File?? Please Click here "How to Download File" if you are confuse about download links